UX: Draft User Experience Mockup for the Contacts List
As I was redesigning Social Office, we were
The following wireframes show the user interactions to manage contacts and edit a user's profile.
I wrote, designed, and drafted the stories associated with these interactions.
Designed and partially implemented for Liferay Inc.
2011-2013
A Draft User Experience Mockup for The Contacts List
The conceptual UI mockup of a contacts list and profile.
2011
Illustrator and Photoshop
Not currently fully implemented
Contact List
(Page 1)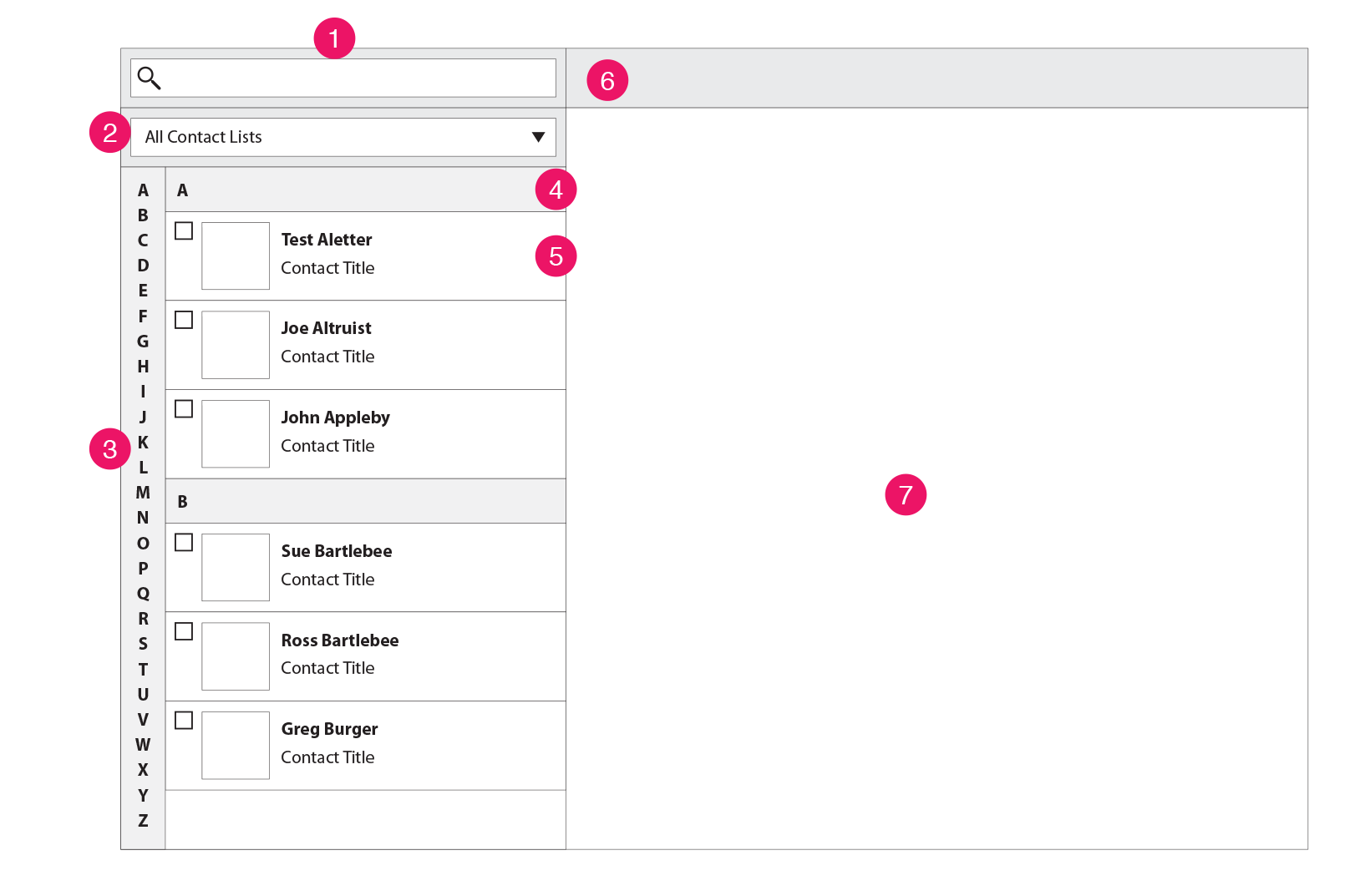 Initial view and definitions.
Search Box
List viewer
Name Navigator
User list sorted header
Mini User Card
Contact Action Bar
Viewing Pane
2011
Illustrator
Not currently fully implemented
Contact List:
Search Behavior
(Page 2)
User Performs a Query for "John" in context to Fig. 2.
Fig. 2:

The List viewer filters the results based on contact grouping. A user can search for a particular list for faster navigation. (Future Implementation?)
or searches from within all contacts.
2011
Illustrator
Not currently fully implemented